Routed brushed aluminum lobby sign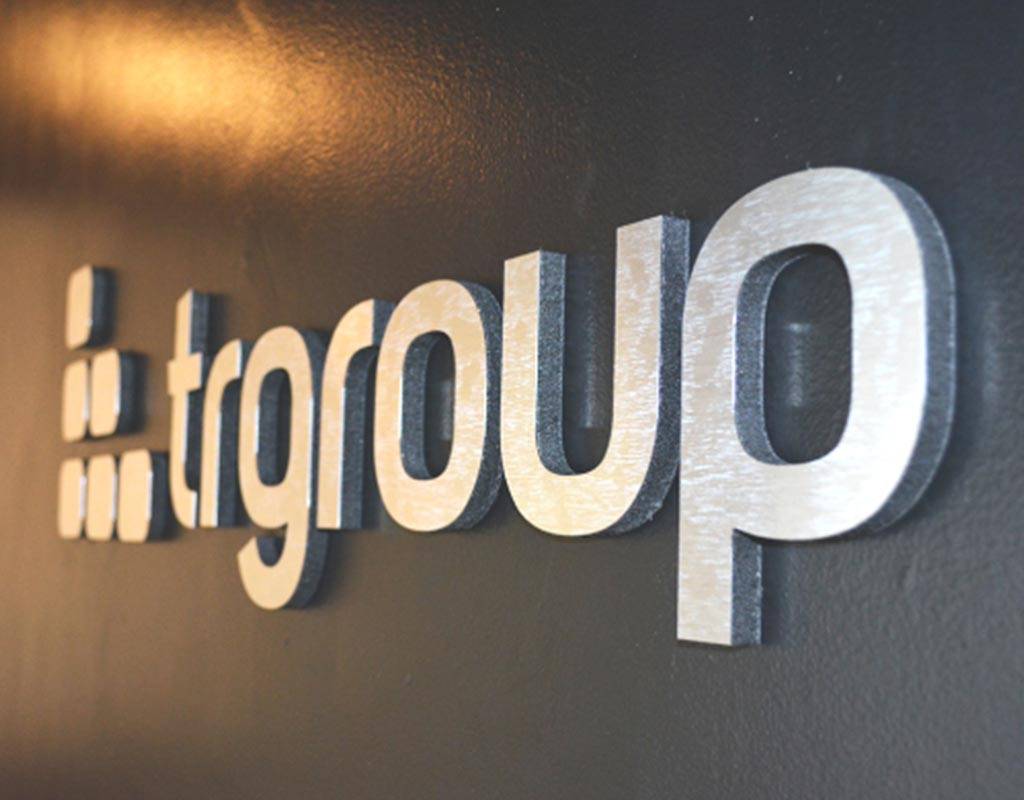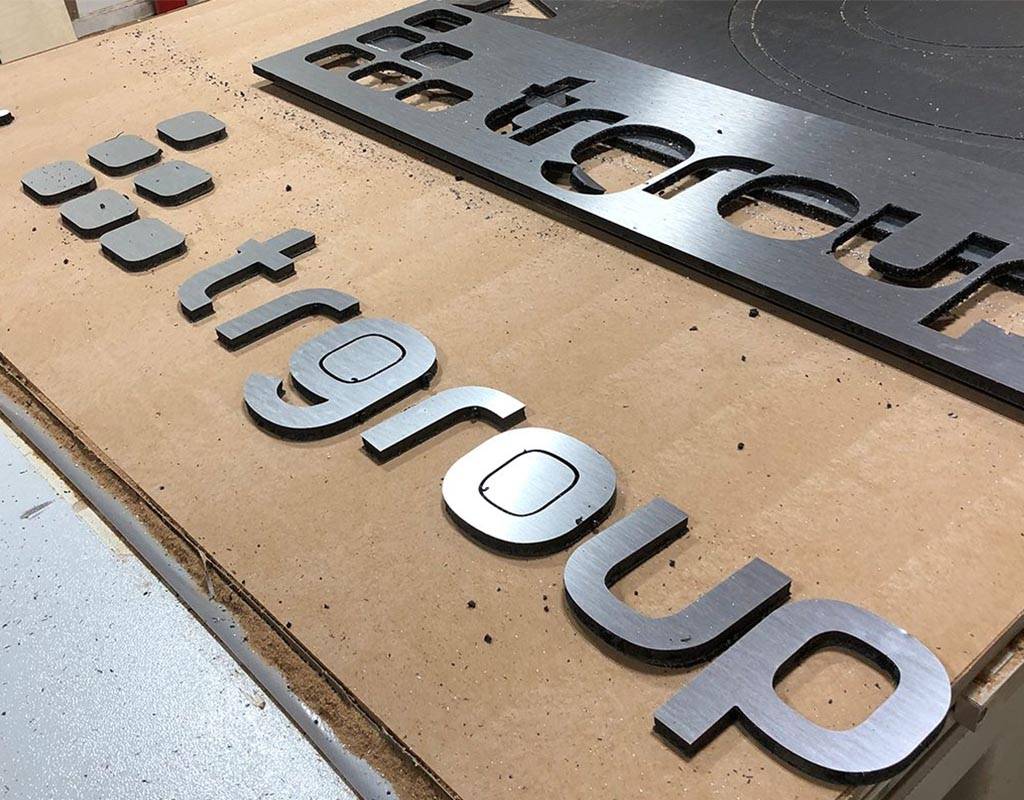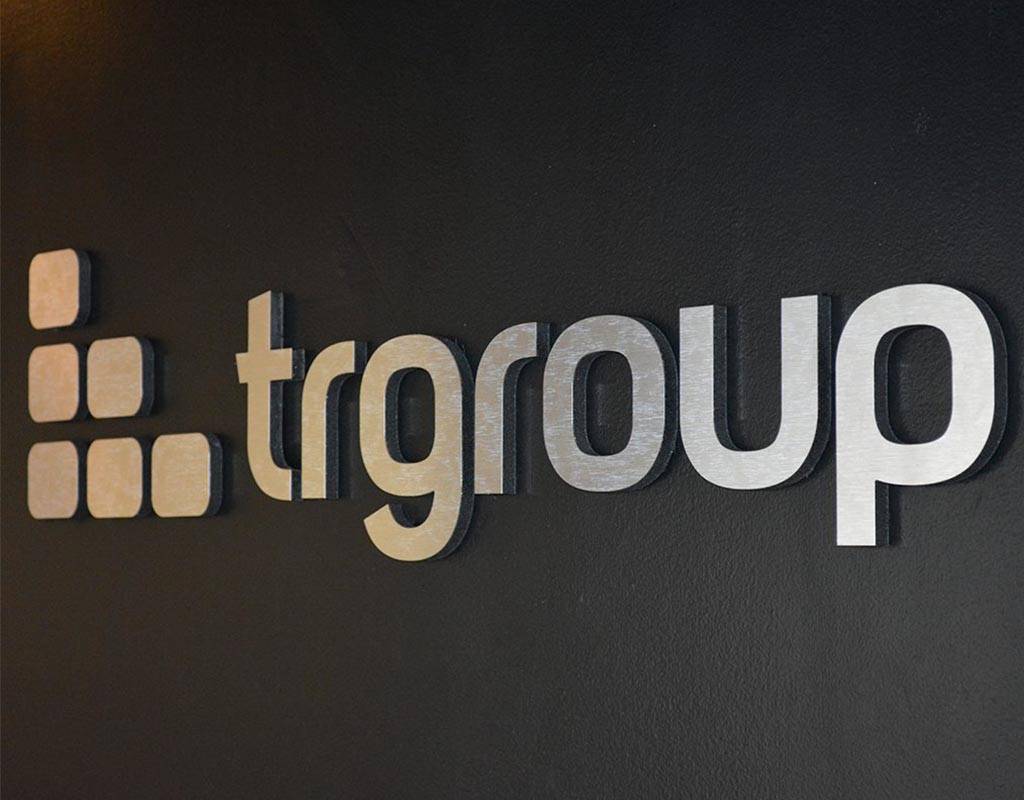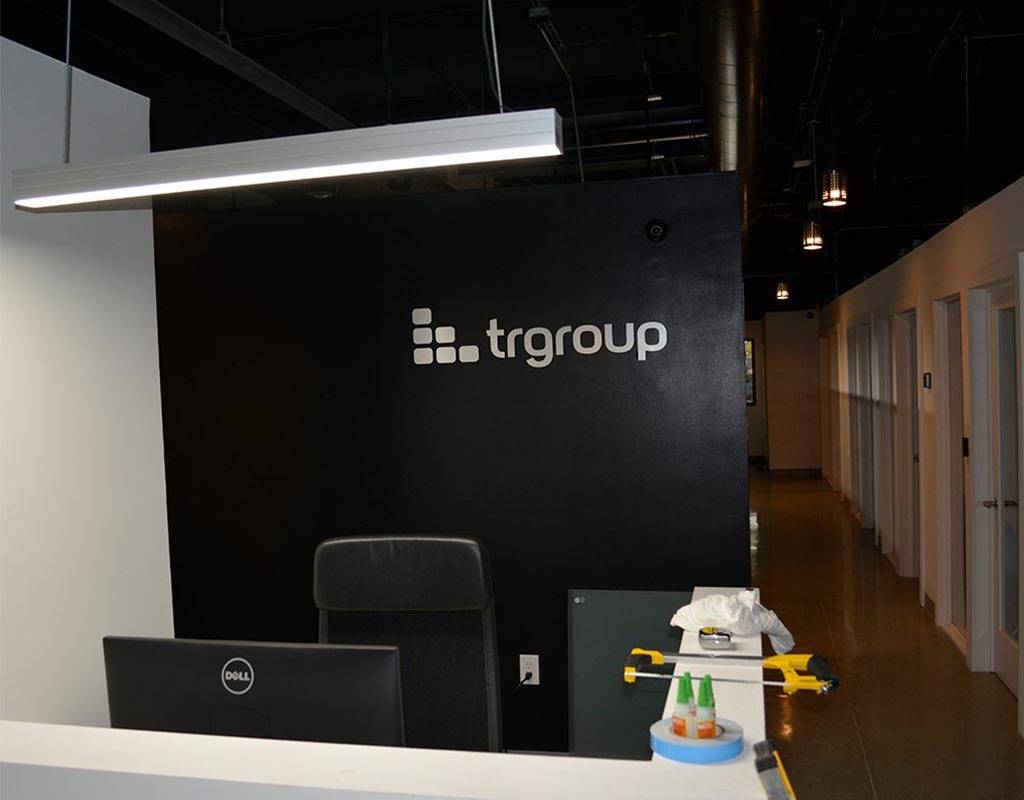 When Aaron contacted us about a lobby sign for their new office I wasn't sure what style and look they were going for and invited him to come over to our new showroom. We initially thought that something like what we did at boxcar40 would work for his lobby wall but the PVC / brushed aluminum would have been overkill for an interior wall. After doing some research we decided to try a new material that is brushed aluminum (or gold) overlaid on a dense foam core. We were able to route the letters perfectly according to his logo file and used Gorilla Glue gel for an instant tack to the wall. The lettering is awesome and greets you when you walk in the door. Congrats Aaron and team on the new space and thanks for the job!
-Wyatt
Like the individual letters? Check them out on a bigger scale with our boxcar40 project below!